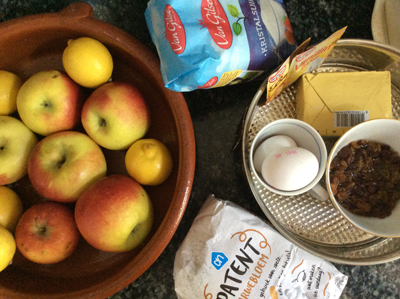 This summer we decided to do everything different.
This summer instead of driving crazy thousands of kilometers
albeit to beautiful places,
we closed the front door and drove off with our ebikes
without a car to the nearest train station.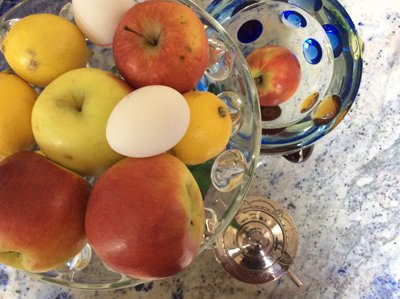 From Burghaun to Den Haag, Holland
riding up the coast along the North Sea, through dunes and towns
to the island of Texel, back down to Hoorn on the Ijsselmeer
from whence ships once launched to discover the New World https://www.westfriesmuseum.info/, finishing in Amsterdam.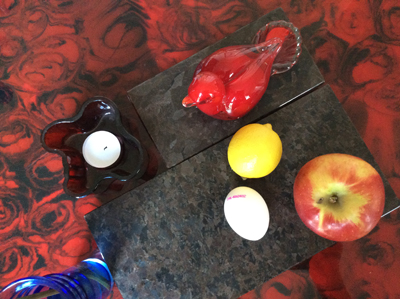 Other friends have undertaken more spectacular journeys.
One pair walked from their front door in Fulda, Germany to Santiago de Compostela,Spain https://www.caminoadventures.com/.
Another friend, Bob Bagley walked from the West to the East Coast of the US, then up the Appalachian Trail http://www.appalachiantrail.org/
then back to Oregon with a mountain bike.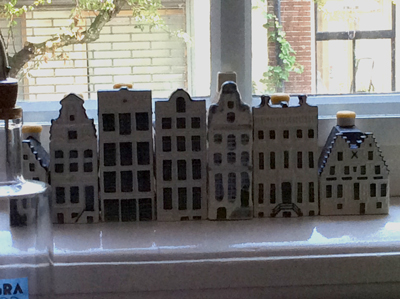 Nevertheless, nearby Holland was exciting enough for us.
We intended to take only the most important things,
only essentials. Still we took much too much.
How little we really need to manage.

Since Holland is geographically so close to Germany and
Lothar's family has connections there since his youth,
we thought we knew what to expect.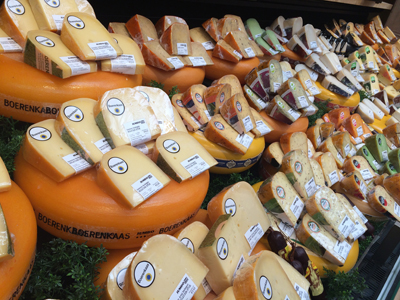 Surprise.
Everything appeared new..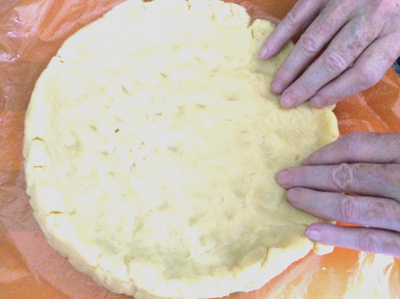 Sea and sky, the insistent wind that demanded every bit of strength,
uncomplicated helpful friendly gregarious people.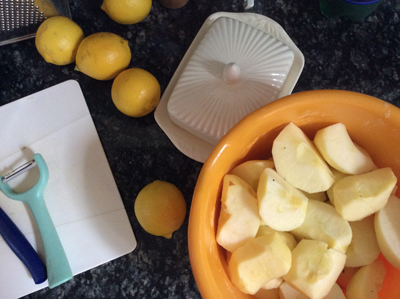 Only the everpresent appletart with schlagroom retained its past fame.
Certainly delicious memories combined with sun and wind
and lungs full with salty sea air play their role.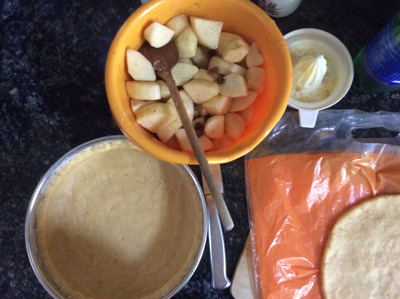 But the combination of sweet, tart, buttery, cinnamony apple pie is undeniably delectable to this day
I honor it here.
Appletart, Apple Pie, gedeckter Apfelkuchen
For the crust
1 pound of butter, 2 eggs, 1 Tbs of baking powder,
400 grams flour, sugar to taste, lemon rind
For the filling
at least one kilo tart apples, raisins that have been soaked in rum,
lots of cinnamon
bake 160' until the pie is golden.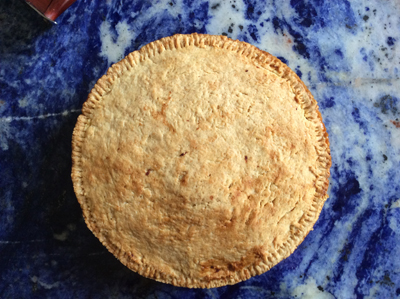 Yum with whipped cream and a kopje koffie.